Our Business Growth Software package will catapult your burning business intention into motion…
What do you desire to do?
What are your 3 biggest frustrations in this area?
What about these keeps you up at night?
What is the hidden emotional resource that will solve your problem?
The Problem…
People will often tell you that they can't achieve something because of business. This may well be true, but more often than not it is the person's perspective they have on a problem that stops them. Typical reasons people have problems in business:
Their business funnel is not deep enough.
An imbalance of time spent on a task in relation to compensation gained.
Not following the rules of a particular trading strategy.
Not communicating effectively the story of what you are offering.
Targeting the wrong people.
The Solution…
An example of depth the customer finding search searching the software will give you.
I was asked to conduct a search on 'Learning Transfer' in Exeter, United Kingdom…
(view the results below)
(hover over image below and navigate right and left with cursors at base of image to view)
FindingBalance_ebook_print

Sana Kirca, Architect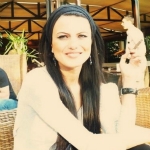 "Wooooooow! Great solutions that has helped me improve my life and find inner peace." 
"I would recommend it to anyone looking for unique strategies."
Yolanda Saez, Model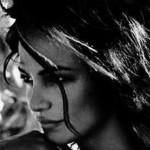 "FINDING BALANCE it's a fantastic book,
I loved it and serves self help.
I would recommend it to my friends.
Carry out the insights in your life to be happier in this crazy world."
Yulia Morris, Nutritionist and TV Presenter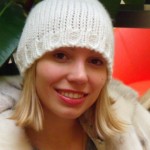 "An exciting book, I particularly found myself
attracted to the section on 'The Fine-sensuals of Your Happiness.'
It goes into so much detail in relation to
your subjective experience, I find it very uplifting."
Christine Irwin, Entrepreneuress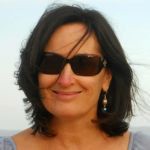 "David's book 'Finding Balance' is definitely one
with one practical strategies in it.
Techniques on how to get zoned in on it, to free the mind and body.
I hope that you can take the time to read these notes on wellness and balance"
Caroline Love, Personal Development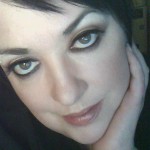 "Be prepared to be excited by the techniques.
Health and happiness cannot be achieved with a busy mind.
Take control of you thoughts and turn them into
a personal power that brings freedom to your life."
Ragnhild, Social Sciences Teacher
"I listen to all sorts of music
but I had never heard of finding balance before.
Anyway, I really liked it. It works very well when you have taken on things in life,
way out of your comfort zone and you want something to ease the mind and body. I love it."
'Social Media Avatar Alchemy'
Chapter from my oncoming 'Flow Centre' book
(hover over image below and navigate right and left with cursors at base of image to view)
Music-and-Trading

Harriette 'Tia' Hale, Vocalist and Entrepreneuress
"Amazing chapter."
"Love the 12 laws of karma, never heard of those before.
Interesting mix of music trading and universal laws.
It's a niche for sure."
Sana Kirca, Architect
"Music and Trading is a fantastic event,
and the clarinet playing sublime."
"First I read David's book Finding Balance,
then Wellklar Trading and it's helping my
business grow, more of the same please!
If you are serious about stretching yourself from point A
to point B Intention In Motion Milestones is it."
People buy from us because they feel understood.
Our guarantee ensures your satisfaction.
This offer won't last forever
Once you have successfully navigated safely through our payment gateway
Download the zip file immediately…
Enjoy!